Portable Telescopic Stool with Mobile Charger
Easily take this pop-up stool camping, fishing, hiking - anywhere! Our telescopic stool doubles as a table and can be adjusted to many different heights, making it an extremely versatile piece of outdoor gear. Its design is stable on many surfaces, and the twist and sit telescoping design makes this stool compact & lightweight enough to taker anywhere!
Introducing The Portable Telescopic Stool with Mobile Charger
Portable stool with mobile charger is a revolutionary piece of technology that can be used in a variety of situations. This type of stool is designed to be lightweight and easy to carry, making it an ideal choice for those who need to be on the go. Additionally, the mobile charger allows users to keep their devices powered up while they are out and about. This makes it an invaluable tool for those who rely on their phones and other electronic devices for communication, entertainment, and other tasks. Dimensions:9.85 in. * 9.85 in. * 17.72 in. Weight:2.87 lbs
BUILT-IN POWERBANK
This stool comes with a built-in mobile charger. The charger comes with 4400mAh/3.7V. This upgraded telescopic stool can give you the fastest mobile phone charging services, and with it, you can also enjoy fun outdoors and indoors. Any place can become your best place if you have the best portable stool. 
PATENTED SMOOTH STRUCTURE TECHNOLOGY
This stool was made with a lot of research, and it was given due to feedback from different users that bought this product to bring its final form to production. Through feedback, it was found that the strength of the elderly and children is quite weak.  They also suggest that the smooth structure won't block when opening or closing, whereas the square structure must sometimes be repeated when opening or closing to close or open fully.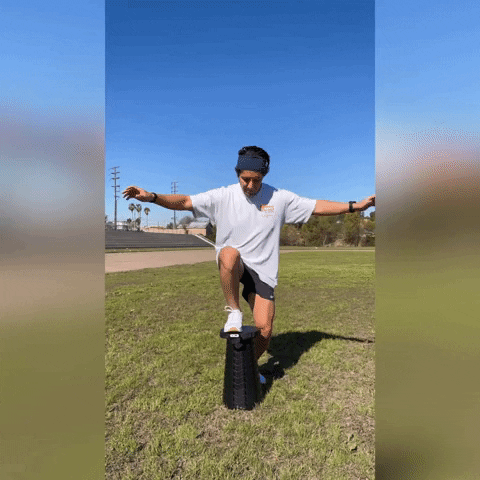 HEAVY DUTY
Environmentally friendly industrial nylon PA material gives the collapsible stool excellent mechanical strength and rigidity than other plastic materials. The maximum load capacity is as much as 400 lbs! Non-slip base texture ensures the stability of the telescoping stool to provide safe and comfortable sitting. And the collapsible stool locks firmly in place once opened because of the tight connecting clasps.
SELF-OPEN PREVENTION
Self-open prevention mechanism is designed to prevent the foldable stool opening by itself when it is closed. This makes it more convenient and easier to bring it along for outdoor activities.
Included:
1x Portable Telescopic Stool with built-in powerbank

1x Charging cable

User Manual

Maximum product load: 400lb
FAQs
What's your shipping time?
For orders within the U.S., please allow up to 3-5 days for your order to process and 2-3 days for your order to arrive to you . For international orders, please CLICK HERE
What if I sweat so much? will my CR8 Earbuds be safe?
We get asked this all the time and the answer is.. YES! Our filter design and sweat resistant coating protects your earbuds from being damaged. They will be just fine!
CR8-BASS HEADPHONES
the WaterSafe nano-coating technology ensures that your earbud(s) are sweat-proof, water resistant, and IP64 specs level waterproof. However they should not be submerged in water and cannot be used in water sports.

CR8-P1, CR8-1 AND CR8-2
All our wireless earbuds are IPX7 waterproof rating. It is strictly forbidden to dip (wet, shower) in hot water, as condensation may defect it and they will stop working. However, you can use it in normal temperature water and dive up to 3.3ft of submersion within 30 minutes.
Note: IPX7 Ratings means 100% Waterproof. It wont break under the water but bluetooth connection may vary due to many factors. The Charging case is not waterproof.
How do I connect them to my device?
CR8 connects directly through your phones bluetooth. With our latest intelligent chipset, you can seamlessly connect to any mobile device from up to 33 feet away!
Does Siri or Google Assistant work with CR8?
Yes, Siri and other voice assistants work with CR8 earbud(s). If you have already connected your CR8 earbud(s) to your iPhone, you just need to activate Siri by long pressing on the 'Home' button or speaking voice commands to your phone, depending on your Siri response settings. You can also activate voice command input by double clicking on your paired CR8 earbud. When Siri is activated, you will then hear 2 'dings' or tones in the earbud indicating that the speaker and MIC functions have transferred via Bluetooth to the earbud(s).