Cre8 Sounds - CR8-M1 Sport Wireless Earbuds
NEW UPDATES
New charging case is now more powerful than ever.

Smaller and sleek designs.

Volume control! Now you can seamlessly control your mobile phone volume directly through the earbuds.

It is now 100% Waterproof just like our CR8-2! From IP64 rating to now IPX7 rating!

Stronger Bluetooth connectivity than ever!

EXTRA BASS sounds! Last but not the least we improve the sounds of our new upgrade CR8-M1 Sport Wireless Earbuds with extra BASS!

3 NEW different colors
Tired of wires getting in the way of your workouts? Constantly untangling wires is an annoying task and is very time consuming... That's why we created the CR8 Wireless Earbuds™ - A pair of true wireless stereo earbuds that pack a serious punch!
The most intelligent set of earbuds we have developed to date. Our state-of-the-art design is ergonomically perfected to provide comfort and a secure fit for even the most intense activities. The CR8-M1 Sport wireless earbuds are truly one of a kind and we can't wait for you to experience them! We are so confident in this model that we are offering a free 6 month warranty on all purchases.
Introducing The CR8-M1 Sport Wireless Earbuds
We utilize only the highest quality of components to construct our earbuds. From the powerful 48MIPS dual-MAC DSP coprocessor, which offers complete noise isolation, to the latest fast bluetooth 5.0 chipset, which brings big stereo sound to any mobile device. We have created the best possible experience for you when it comes to true wireless earbuds. CR8-M1 Sport delivers up to 5 hours of listening time on a single charge. With our charging case that comes with every pair of earbuds, you will get multiple charges. The pair will now get you over 24 hours of listening time.
HIGH PERFORMANCE WIRELESS SOUNDS
Intelligent Chipset Technology - Offers superior signal quality, high speed connections and 33 feet of bluetooth connectivity. Seamless Connection - Our groundbreaking intelligent chipset allows you to connect to any bluetooth enabled mobile device at twice the speed of other earbuds in the industry. Supports MultiPoint connections to connect two phones simultaneously.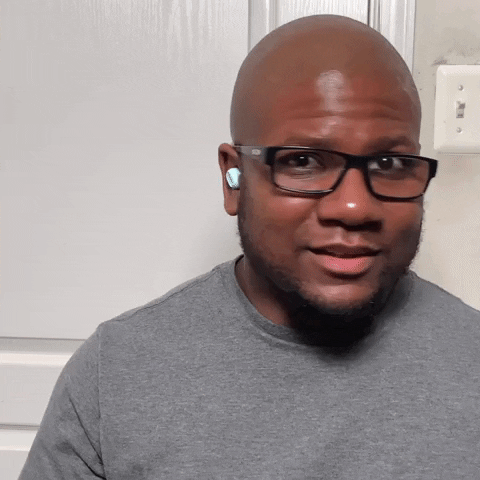 COMFORTABLE AND SECURE FIT
Find the perfect fit with 3 sizes of ear-tips right in the box , suit most peoples' ears. Unique structural design with lightweight makes the earbuds fit comfortably, yet securely in your ear. We promise 30 days 100% No-hassle Warranty REPLACEMENT GUARANTEE. Please feel free to contact us first if there's any questions.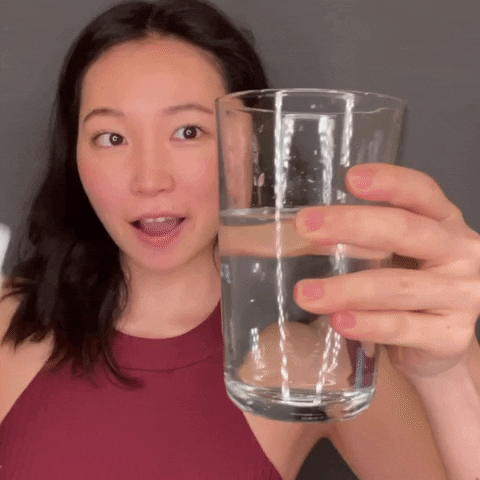 SMART TOUCH CONTROL & WATERPROOF
Allows you to do the following: Play, Pause, Skip track, Volume control, Answer phone calls, Turn on/off, Redial, Hang up and Activate Siri or Google Assistant. True universal fit, equipped with 100% waterproof coating and comfortable silicone ear tips.
SMART BATTERY
Up to 5 hours of wireless enjoyment on a single charge and up to 24 hours of battery life with our mobile charging box. Our intelligent chip technology has a built-in power-off switch when you're disconnected for more than 5 minutes. Standby time is up to 160h. Only 40 minutes to charge 100%.
Included:
2x CR8-M1 Sport wireless earbuds

1x Intelligent Charging Box

6x Silicone Earbud Tips

1x Charging Cable
BUILT-IN MIC
Built-In HD Mic for seamless calling also with the built-in mic, access to Siri/Google Assistant is just a touch away, giving you a genuine hands-free, wireless stereo experience.
STEREO SOUND
Pairing 2 earbuds wirelessly is now possible, giving you high quality surround sound wherever you go.
BLUETOOTH 5.0
With the latest and fast technology of the CR8-1 Sport Wireless Earbuds you are able to easily connect to any mobile device and experience quick pairing and stable connections. Don't let wires limit you.
100% WATERPROOF
IPX7 Water-resistant Nano-coating efficiently prevents water and sweat from penetrating and damaging its sensitive component. Working properly for workouts in the sun or songs in the rain. Perfect for running, jogging, hiking, yoga, exercises, gym, fitness, traveling and etc. Note: The charging case is not waterproof.
OVER 24 HOURS OF LISTENING
CR8-1 Sport delivers up to 5 hours of listening time on a single charge. With our charging case that comes with every pair of earbuds, you will get multiple charges. The pair will now get you over 24 hours of listening time.
UNIVERSAL SECURE FIT
Due to its small shape and secure in-ear position, CR8-1 Sport earbuds are perfect for running, playing sports, hiking, working out, and any other activity. It's hands-free for maximum convenience. With filter design and sweat resistant coating, CR8-1 Sport true wireless earbuds are water-resistant and work through sweat. Workout to your favorite music with a Bluetooth headset that can handle almost everything.
FAQs
What's your shipping time?
For orders within the U.S., please allow up to 3-5 days for your order to process and 2-3 days for your order to arrive to you . For international orders, please CLICK HERE
What if I sweat so much? will my CR8 Earbuds be safe?
We get asked this all the time and the answer is.. YES! Our filter design and sweat resistant coating protects your earbuds from being damaged. They will be just fine!
CR8-BASS HEADPHONES
the WaterSafe nano-coating technology ensures that your earbud(s) are sweat-proof, water resistant, and IP64 specs level waterproof. However they should not be submerged in water and cannot be used in water sports.

CR8-P1, CR8-1 AND CR8-2
All our wireless earbuds are IPX7 waterproof rating. It is strictly forbidden to dip (wet, shower) in hot water, as condensation may defect it and they will stop working. However, you can use it in normal temperature water and dive up to 3.3ft of submersion within 30 minutes.
Note: IPX7 Ratings means 100% Waterproof. It wont break under the water but bluetooth connection may vary due to many factors. The Charging case is not waterproof.
How do I connect them to my device?
CR8 connects directly through your phones bluetooth. With our latest intelligent chipset, you can seamlessly connect to any mobile device from up to 33 feet away!
Does Siri or Google Assistant work with CR8?
Yes, Siri and other voice assistants work with CR8 earbud(s). If you have already connected your CR8 earbud(s) to your iPhone, you just need to activate Siri by long pressing on the 'Home' button or speaking voice commands to your phone, depending on your Siri response settings. You can also activate voice command input by double clicking on your paired CR8 earbud. When Siri is activated, you will then hear 2 'dings' or tones in the earbud indicating that the speaker and MIC functions have transferred via Bluetooth to the earbud(s).