Hydration Pack Backpack - By Cre8 Sounds
When you are out on the trail, a quick replenishment of water is very important. This lightweight tactical hydration pack comes with a hydration bladder which frees your hands; you can drink by simply biting the mouthpiece instead of a water bottle. The army style appearance is favored by sports enthusiasts. Your ideal companion for mountain biking, hunting, fishing, trekking, backpacking, canoeing and traveling.
Introducing The Hydration Pack Backpack
Our 3L hydration pack offers you an optimal solution to drinking water while you are out and about. You carry it on your back and the tube runs as close to your mouth as you can get it without becoming inconvenient. No matter what you're doing (hiking, biking, climbing etc.) there is no slowing down or stopping necessary. As long as the drinking tube stays in place then it's a grab, drink, and go!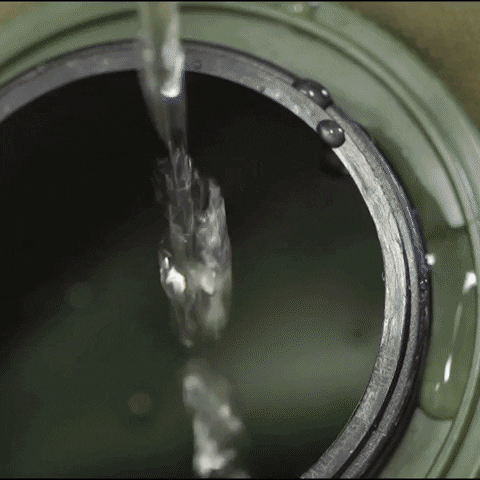 Satisfy Your Thirst For Adventure
This lightweight and comfortable hydration backpack is a terrific companion to keep you hydrated while running, cycling, hiking or any adventure outdoors.
5L Hydration Bladder
Taste-free, and odorless, durable, kink-free sip tube and push-lock cushioned bite valve, gently biting the valve to open up the flow of water and easy cleaning.
Trusted Quality
Hydration Pack made rugged nylon, resistant to tears and abrasion. Durable plastic insert buckles with ultra-high hardness.
Lightweight, Comfortable & Multi Occasion Use
With adjustable shoulder straps, the ergonomic design makes your back more comfortable. The soft, breathable mesh pad on the back keeps your back cool and dry. Not only does it carry water, but also store your essential items, ideal for a day excursion and sports that you need to focus attention.
Included:
Backpack

3L Hydration Bladder
USB Charging Port
Charge your phone everywhere you go with our built-in USB Charging Port! Just plug in your ENERBAG Power Bank and you are good to go!
Solar Charging Panel
Designed to absorb optimal sunlight. The energy harnessed from the sun rays can power any of your electrical devices. Our panel is lightweight, durable, and travel friendly. It's perfect for many outdoor activities such as: hiking, lounging at the beach, or just to keep your devices charged up!
15.6' Interior laptop safety compartment
Our Ultimate Backpack provides a separated space for your Laptop (up to 15.6"). The design of the backpack is perfect for business traveling, weekend getaways, shopping, professional office work and other outdoor activities.
Removable Ball Net
Ready to take your game on-the-go? Our removable ball net lets you carry your basketball anywhere you go.
Water Resistant
Wear our bag worry-free! The backpack material is water resistant and all belongings inside will be safe and won't get damaged by water. Water Resistant 600*600D Polyester+210D lining material.
FAQs
What's your shipping time?
For orders within the U.S., please allow up to 3-5 days for your order to process and 2-3 days for your order to arrive to you . For international orders, please CLICK HERE
What if I sweat so much? will my CR8 Earbuds be safe?
We get asked this all the time and the answer is.. YES! Our filter design and sweat resistant coating protects your earbuds from being damaged. They will be just fine!
CR8-BASS HEADPHONES
the WaterSafe nano-coating technology ensures that your earbud(s) are sweat-proof, water resistant, and IP64 specs level waterproof. However they should not be submerged in water and cannot be used in water sports.

CR8-P1, CR8-1 AND CR8-2
All our wireless earbuds are IPX7 waterproof rating. It is strictly forbidden to dip (wet, shower) in hot water, as condensation may defect it and they will stop working. However, you can use it in normal temperature water and dive up to 3.3ft of submersion within 30 minutes.
Note: IPX7 Ratings means 100% Waterproof. It wont break under the water but bluetooth connection may vary due to many factors. The Charging case is not waterproof.
How do I connect them to my device?
CR8 connects directly through your phones bluetooth. With our latest intelligent chipset, you can seamlessly connect to any mobile device from up to 33 feet away!
Does Siri or Google Assistant work with CR8?
Yes, Siri and other voice assistants work with CR8 earbud(s). If you have already connected your CR8 earbud(s) to your iPhone, you just need to activate Siri by long pressing on the 'Home' button or speaking voice commands to your phone, depending on your Siri response settings. You can also activate voice command input by double clicking on your paired CR8 earbud. When Siri is activated, you will then hear 2 'dings' or tones in the earbud indicating that the speaker and MIC functions have transferred via Bluetooth to the earbud(s).